Yellowstone, Wy.
Yellowstone National Park
TEDDY, The Electric Driverless Demonstration in Yellowstone, at Canyon Village showcased two routes during the pilot. Park visitors could ride one of two low-speed, electric automated shuttles free of charge during the peak summer months within the Canyon Village campground, visitor services and adjoining visitor lodging area.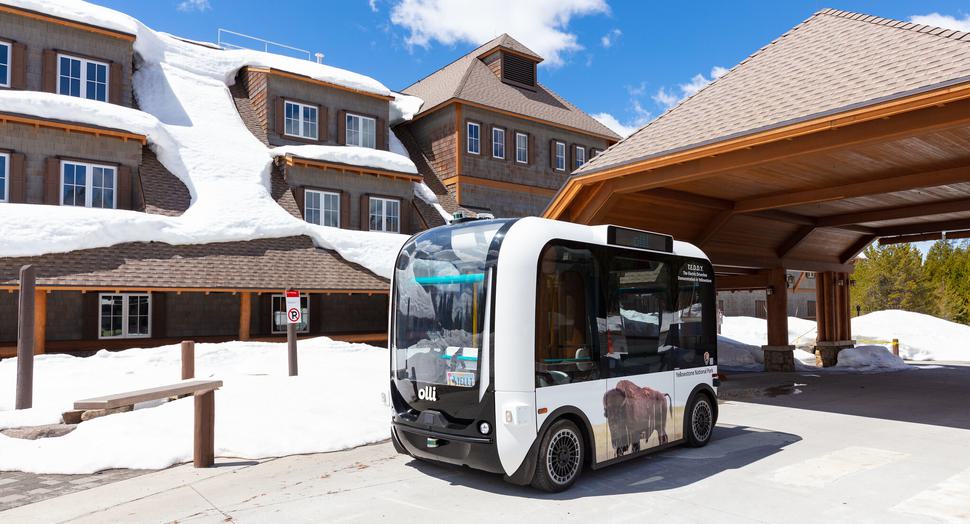 Yellowstone National Park partnered with Beep to launch the first automated shuttles in a national park setting. The goal is to test the feasibility and sustainability of autonomous shuttles to guide long-term management decisions regarding transportation in national parks.
Due to its remoteness and popularity, National Park Service selected Yellowstone to explore opportunities to advance its goals related to emerging mobility and better plan for the future of transportation. Beep was selected by NPS after meeting all the requirements through a competitive bid process.
The pilot was used to help inform considerations for emerging technologies such as the use of autonomous shuttles throughout the park system. Learnings garnered during the program will be used by the NPS to examine how alternative transit systems can be used in Yellowstone to improve visitor access and experience.
Campground Route
The 1.5 mile Lodge route connected three main areas through Canyon Village such as visitor services, the eatery, Moran lodge and the Washburn lodge area.
The nearly 2 mile Campground route with four stops connects the visitor services and the eatery area to the campground section of Canyon Village
Contact Us
Bring Beep To Your Community
If you want to provide safe, convenient, eco-friendly mobility services in your area, reach out to Beep. We will help you assess the benefits and impact you can realize for your town, city, business or campus.