Careers
Let's build something great together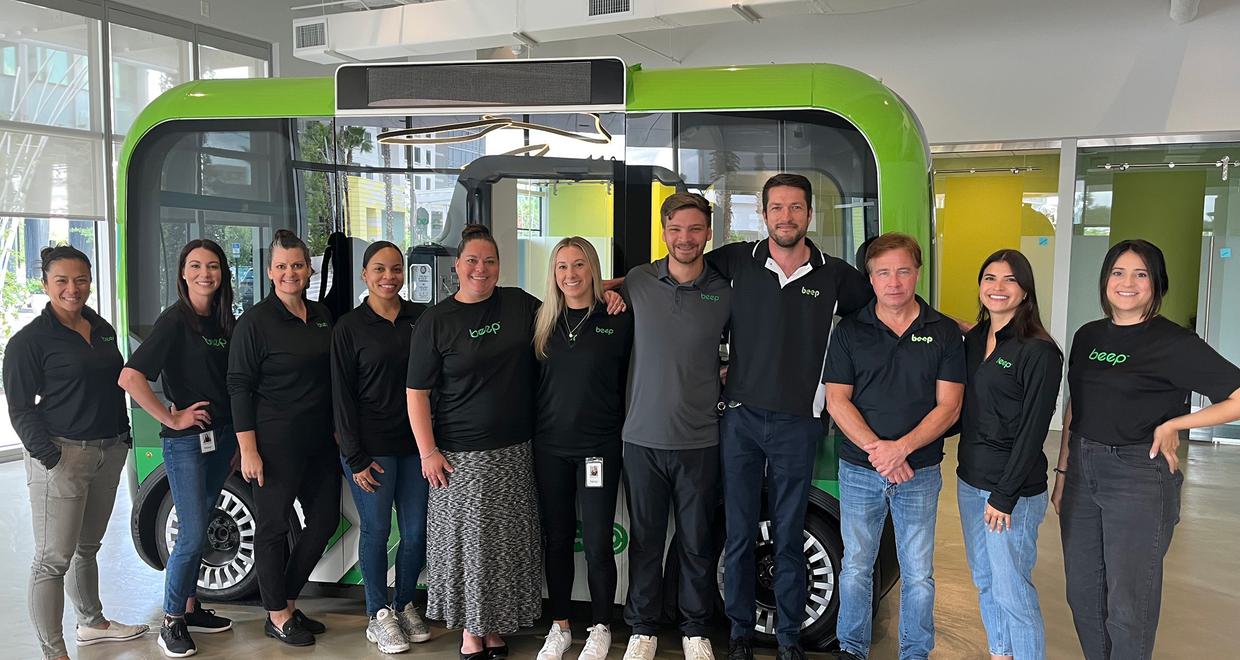 Our vision is to seamlessly connect people and places through safe and clean driverless technology. Beep delivers this vision by providing high-quality adaptive mobility and experiences for all.
Through our deployments of new, autonomous transportation solutions, we strive to transform multi-passenger mobility and safety, while advancing the use of sustainable energy. Our team is defined by 9 core values that we hold ourselves - and each other - accountable to:
Safety
Not just a standard, safety is part of our culture
Customer First
Do what is right, not just what is asked
Adaptable
Prepare for change; it's the only constant
Transparency
Speak your mind; it is encouraged
Integrity
Do the right thing for the right reasons
Innovative
Strive to make a positive difference every day
Teamwork
We are stronger together
Trust
Be worthy of trust - be honest and forthright
Fun
Work hard and enjoy it

Innovations in technology wouldn't exist without the incredible people who bring it to life. It's all about the people. Beep is looking for creative, innovative, passionate individuals who seek to change the world for the better. If you want to put your unique talents to the test working with other collaborative people who share your vision for a better future, join Beep. We're looking for great people to make our technology and services even greater.
Connect with us: careers@ridebeep.com
Orlando, FL
Customer Service Shuttle Specialist
Apply Today
Atlanta, GA
Sr Director, Engineering Services
Apply Today
Employee Centric Packages
Balanced & Comprehensive
Full-time employees have access to:
Medical, Dental & Vision Insurance
Company Supplemented
Life & Disability Coverage
100% Company Paid
Generous Paid Time Off
Nine Paid Company Holidays
Contact Us
Bring Beep To Your Community
If you want to provide safe, convenient, eco-friendly mobility services in your area, reach out to Beep. We will help you assess the benefits and impact you can realize for your town, city, business or campus.