Location
San Ramon, CA
The route at Bishop Ranch provides employees, visitors and residents an opportunity to experience autonomous mobility with a four-stop route connecting the San Ramon Transit Center, City Center and various corporate offices.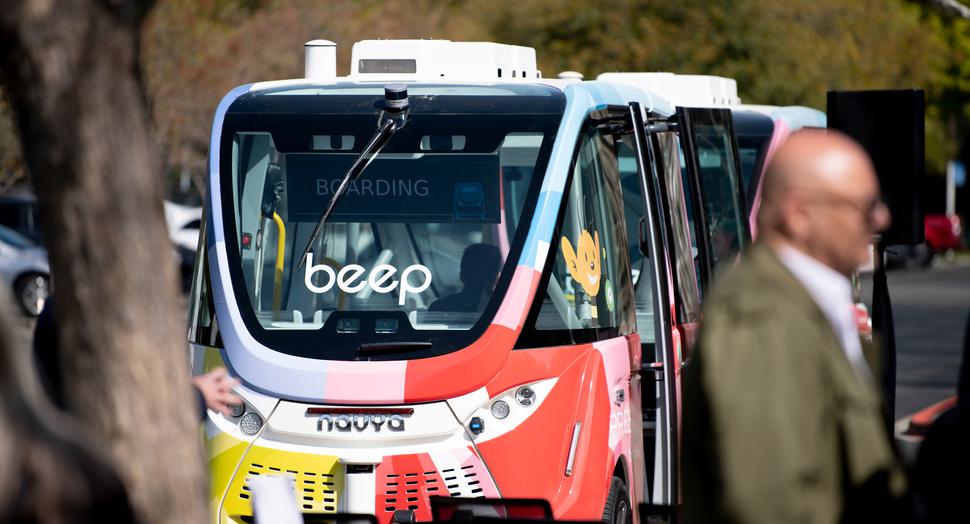 Contra Costa Transportation Authority and Beep are partnering to test autonomous shuttle platforms at a variety of locations throughout the county.
CCTA is exploring how controlled-speed, autonomous, electric, and shared vehicles can enhance existing services, test how mobile apps for ride-hailing, understand traveler needs, and guide the long-term transportation planning strategy.
The partnership marks Beep's first West Coast deployment. Through the partnership, Beep and CCTA will deliver two autonomous projects. Both projects will provide CCTA with valuable insight in developing services with autonomous vehicles that will soon underpin dynamic mobility networks in campuses, communities and city centers throughout the county.
More information on this service can be found at ridePRESTO.com.
Bishop Ranch
The initial project is in the City of San Ramon at Bishop Ranch – a next-generation workplace to a mix of Fortune 500 companies, local startups, retail and residential.
For more information on this service, visit Ride Presto
Contact Us
Bring Beep To Your Community
If you want to provide safe, convenient, eco-friendly mobility services in your area, reach out to Beep. We will help you assess the benefits and impact you can realize for your town, city, business or campus.