Meet Beep
All for one. Mobility for all.
We're transforming the way in which we move people, providing safe, clean, autonomous solutions that reduce congestion, improve the environment and deliver on transportation equity and access.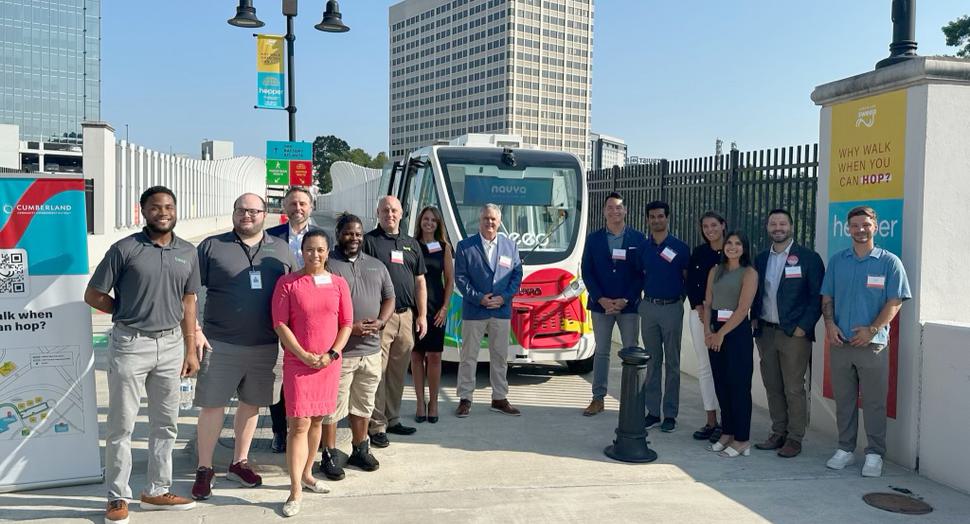 Our vision is to seamlessly connect people and places through safe and clean driverless technology. Beep delivers this vision by providing high-quality adaptive mobility and experiences for all. 
Through our deployments of new, autonomous transportation solutions, we strive to transform multi-passenger mobility and safety, while advancing the use of sustainable energy.
Leadership Team
Our leadership team brings together seasoned technology entrepreneurs and experienced leaders in the fields of public transit, mobility technology, and accessibility.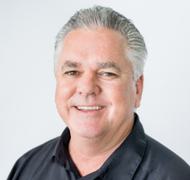 Joe Moye
CEO, Board Director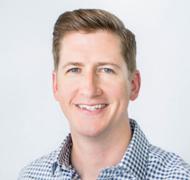 Brian Curran
Chief Financial Officer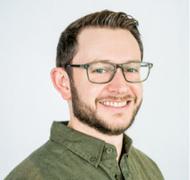 Clayton Tino
Chief Technology Officer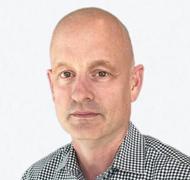 Simon West
Chief Experience Officer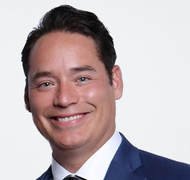 Toby McGraw
Chief Revenue Officer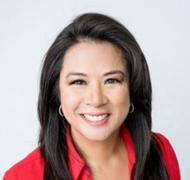 Racquel Asa
Chief Marketing Officer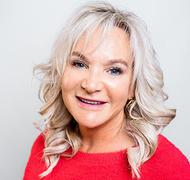 Katrina Heineking
EVP, Strategic Partners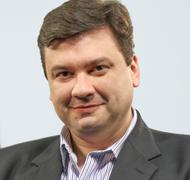 Eduardo Rosa
SVP, Operations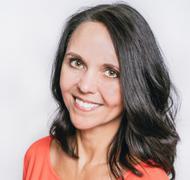 Jennifer Davenport
SVP, Business Development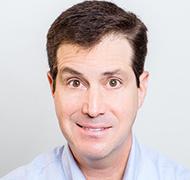 Marc Klein
SVP, Strategic Accounts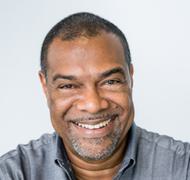 Mark Reid
Cofounder & SVP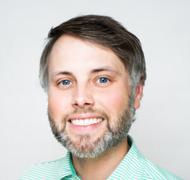 Alex Poirot
VP, Public Policy
Joe has more than 30 years of proven experience and success as a business executive, board member and entrepreneur across the technology industry, serving both the private and public sectors. Before joining Beep, Joe served as President of the Software Division and General Manager of the Public Sector Business Unit for Virtustream, a leading enterprise cloud services and software company. He was a member of the executive team which successfully integrated the business, post-acquisition, into Dell Technologies.
Prior to that, Joe served as President of Blackbaud's (BLKB) Enterprise Software Group where he led the transformation of the group's migration to a highly successful SAAS platform and business model. Joe also previously held the position of CEO for Capgemini's U.S. Public Sector Company, where he led multiple strategic transformation programs for the Departments of Transportation, Defense, Homeland Security and Agriculture.
He originally founded Gazelle Consulting, a branded leader of strategic services in data modeling, data enrichment and analytics for the financial services industry. This business was acquired by Adjoined Consulting and ultimately by Capgemini in 2006. Joe holds a Bachelor of Science degree in Business Administration from Florida State University.
Brian Curran is a results-driven financial and operational executive with experience in joint-venture and acquisition-driven environments through his 15 years in the technology industry. 
Prior to joining Beep, Brian was the Chief Financial Officer for Netcracker Technology, a software company offering mission-critical solutions including business support systems, operations support systems and software-defined networking to service providers around the globe.​ Before that, Brian served as the Chief Financial Officer for Virtustream. Virtustream, a standalone subsidiary of Dell Technologies, is the enterprise-class cloud service provider purpose-built to migrate complex IT landscapes and mission-critical applications, such as SAP, to the cloud.
Before joining Virtustream, Brian was the Corporate Controller for VCE, a joint venture with VMware, Cisco, and EMC. One of the early VCE employees, he led various global teams that transformed the firm into a billion dollar business in just six years. ​ Brian holds a Bachelor of Arts degree in Finance from Saint Michael's College, an MBA from Assumption College, and an MSA from Northeastern University.
Clayton Tino, PhD., is a product and engineering leader with experience in platform design, software development and engineering leadership, product strategy, and product delivery, owning more than 10 years experience in the field.
Prior to joining Beep, Clayton established the Managed Cloud Platform organization at Virtustream; a group responsible for the development and operation of Virtustream's private cloud offering—Azure VMware Solutions by Virtustream—in partnership with Microsoft and VMware. Clayton previously held leadership positions in both product management, responsible for Virtustream's cloud-native products portfolio, and engineering, where he ran software architecture and development for Virtustream's cloud management platform. 
Beyond his time at Beep, Clayton serves on the Georgia Institute of Technology Aerospace Engineering School Advisory Council (AESAC) and served on the NASA Ad-Hoc Task Force on Big Data. 
Clayton earned a Doctor of Philosophy degree from the Georgia Institute of Technology, where he specialized in systems design and optimization. His work focused on probabilistic modeling and stochastic optimization for air traffic management applications. He holds patents in both flight control systems and cloud platform management techniques.
As Chief Experience Officer, Simon West works with his team across marketing, product management and experience design to ensure a world-class experience across Beep's software and services. 
Simon brings more than 20 years of experience in helping establish technology brands as leaders in emerging and high-growth market sectors. He was most recently Chief Marketing Officer for Magnitude Software, where he led a rebranding and repositioning of the company and implemented marketing programs leading to strong organic growth and the sale of the business in 2021. Prior to Magnitude, Simon served as Executive Vice President and Chief Marketing Officer for Cyxtera Technologies, where he oversaw brand development, marketing strategy and launch of the business formed in 2017 from a $2.8 billion acquisition of CenturyLink's global data center portfolio and four cybersecurity software companies. 
Previously, Simon was CMO of enterprise-class cloud provider Virtustream, acquired by EMC in 2015 and now part of Dell Technologies, and for SoftLayer, where he directed a brand repositioning that established the company as a global frontrunner in cloud infrastructure, leading to its acquisition by IBM in 2013. Simon began his technology career at Data Return, where he played an instrumental role in leading the startup through foundational business planning, product definition and systems development, through the execution of a successful IPO and the company's sale to Terremark in 2007. As CMO for Terremark, he implemented marketing programs resulting in unprecedented growth and industry recognition and the sale of the company in 2011 to Verizon. 
Simon received his B.A. in Journalism from the University of Texas at Arlington.
Toby McGraw joined Beep as its Chief Revenue Officer in 2023, responsible for the comprehensive Go-To-Market strategy. With a proven track record in scaling teams and driving revenue growth, Toby brings 20 years of dynamic mobility leadership to Beep's industry-leading team. 
Before Beep, Toby served as SVP/EVP of Sales at HopSkipDrive, the leader in safe youth transportation, orchestrating its transformation from B2C to a thriving B2B model. His contributions saw revenue grow 10x while helping secure more than $100M in capital funding. Prior to his time at HopSkipDrive, Toby made significant contributions to the commercial vehicle telematics industry as a leader at Zonar Systems from 2008 to 2018. He culminated his tenure at Zonar as the SVP of Sales, overseeing its transition from a privately held founder based business into a subsidiary of the German-based organization Continental AG. Toby's data-driven strategies and team development skills make him an invaluable asset to Beep and the broader mobility industry. 
Toby resides in Los Angeles where he studied at the University of Southern California.
Racquel Asa has been at the forefront of every major transportation development and initiative in Florida for the past 10 years, operating as one of the most well-informed sources in the industry. Prior to joining Beep, she worked as an award-winning journalist and anchor for nearly 15 years at television stations in both New York and Florida. Most recently, she was at WFTV in Orlando as the lead Transportation Reporter—covering every significant advancement and enhancement to the state's road infrastructure and growth in the autonomous vehicle industry. It was during her time at WFTV that she covered the launch and growth of Beep, extensively covering the first vehicles launched in Lake Nona. In 2022, she was recognized during Orlando Business Journal's 40 Under 40 list that commemorates the community's outstanding young professionals. 
In 2019, Racquel won the Citizen Transportation Advocate of the Year award by the Women in Transportation Central Florida Chapter. The recognition salutes a citizen who is an outspoken supporter of transportation advancement and enhancement in the community. In the same year, her name was entered into Congressional record during Asian American Pacific Islander Heritage month as the nation celebrated and highlighted the accomplishments by Asian Americans who have strengthened our nation. Her advocacy for safer streets and new innovative solutions to improve mobility align with Beep's mission to create a transportation solution that is safe, sustainable, and efficient.
Racquel holds a Master of Science degree in Broadcast Journalism from Syracuse University, and a Bachelor of Arts in degree in Philosophy, Politics and Law.
Katrina has been in the transit industry for over three decades and brings a unique blend of career perspective and skills, having worked in various types of transit systems both on the public side and in the private sector.
Prior to joining Beep, Katrina's most recently role was with Transdev where she was responsible for helping to create and then head Transdev's autonomous vehicle division. The division contracts with clients to provide staffing, training, R&D, and daily operations of autonomous vehicle fleets. In her time leading the newly formed AV arm of Transdev, she was able to grow the division by over 200% in just 3 years. Katrina has also served as a Region Vice President, overseeing the Southwest region and as General Manager for a number of large transit systems, including Phoenix Transit and Sun Tran (Tucson).
Katrina has a long record of involvement in a variety of important industry and community associations. Since 2008, she has been a board member of the Arizona Public Transit Association (AZTA) and served as its President. She is also a board member of the Southwest Transit Association (SWTA) and of the Friends of Transit Board of Phoenix. She has also served on TCRP research panels, on committees and subcommittees for the America Public Transportation (APTA) and the Phoenix WTS Chapter and Chamber of Commerce.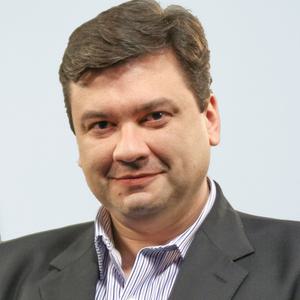 Eduardo Rosa
SVP, Operations
Eduardo Rosa is an experienced executive with more than 25 years of experience in the technology Industry. Eduardo started his career with Metro and Railway automation in the 90s and evolved into team, product and project management in Internet, Technology service providers, Cloud computing and management platforms, and partner management for high-tech industries. 
Prior to Joining Beep, Eduardo was a Partner at Microsoft, leading products and technology partners and customers in the Azure Core organization. Before that, Eduardo served as Chief Technology Officer for UOL, the largest service and infrastructure provider in Brazil, and as a VP of Technology in Virtustream, a subsidiary of Dell Technologies, leading innumerous teams to successfully expand and achieve business success in those companies. 
Eduardo holds a BS in Computer Engineering from University of Campinas, an MBA from University of Sorocaba, both in Brazil, and completed executive education programs in MIT and Harvard Business School.
Jennifer Davenport delivers first-of-its-kind technology initiatives for both public and private sector clients, boasting more than 20 years of experience in global technology-enabled transformation programs. She is responsible for driving and leading the customer journey from pre-sales through operational support, an instrumental leader in achieving many firsts in the autonomous vehicle industry—leading the first AV deployment in mixed traffic in the state of Florida, delivering the first urban AV deployment in the State of Florida, winning and securing the first contract to deploy autonomous shuttles with the National Park Service, and managing the largest and longest running fleet of autonomous vehicles within a mobility transit network in the country. 
Prior to joining Beep, her accomplishments included the first mission-critical cloud migration for the federal government and the first and fastest SAP implementation for a startup company in history. She is passionate about leading a culture of innovation and possibility, utilizing her experiential and educational pursuits to envision and enable a better future—all through the use of safer and more sustainable alternative modes of transportation. 
Jennifer holds a Bachelor of Science degree in Business Administration and a Master of Science degree in Industrial and Organizational Psychology and has studied Behavioral Science at Harvard University. She is Executive Director and Board Member for the Blue Lagoon Foundation and sits on the Board of Advisors for Bluechip Athletic Solutions.
Marc Klein has more than 20 years of experience delivering cutting-edge mobility and technology solutions across America.
Prior to Beep, Marc was Vice President of Data and Digital Advocacy Solutions at Majority Strategies LLC, a data-science, full-service marketing agency, where he represented micromobility companies, electric vehicle manufacturers, and advocacy groups dedicated to improving cities. In 2018, as Vice President of Microtransit Government Partnerships, Marc launched the business-to-government unit for Ford Motor Company's Chariot Transit Inc., where he focused on improving accessibility, sustainability, and automobility options for the residents and visitors of cities.
Marc was Vice President of National Accounts and Airports at Clean Energy Fuels Corp., which is the largest provider of natural gas fuel for fleets in North America. In 2006, Marc co-founded The Vehicle Production Group LLC, which manufactured the MV-1, the first factory-direct wheelchair accessible vehicle that meets or exceeds the vehicle guidelines of the Americans with Disabilities Act (ADA). Marc was named a White House Champion of Change award winner by President Obama for creating innovative mobility, technology, and sustainability solutions. By trade, he is a commercial business lawyer and is admitted to practice law in New York and Connecticut.
Marc graduated with a JD from Cardozo School of Law in New York and a BA from the University of Michigan in Ann Arbor.
Mark Reid is a sales, marketing and operations expert with more than 30 years of international experience spread across various industries. At Beep, Mark handles public affairs. 
Prior to Beep, Mark was the co-founder and CEO of Zilarah Technologies: an IT and Telecommunications solution provider known for its design, creation and implementation of mobile wallet software and hardware configurations on secured networks. Preceding this, he was co-founder and CEO of Jamaica Network Access Point Limited, a telecommunications colocation facility—the first of its kind in the Caribbean. Mark drove the planning, permitting, construction and operations, successfully deploying Stages I through III of the business model—namely the hub interconnection, intra-island, and inter-Caribbean deployment phases. 
Mark was also the founder and CEO of Haltek Global Corporation, a telecommunications firm in Florida, focused on the delivery of Voice over IP (VoIP) based solutions to a broad base of customers. He was also with Chang International Enterprises, Inc., (DBA Car World), a specialty automotive retailer, as their Operations Manager and quickly moved up to become the General Manager of their South Florida operations. 
Mark earned his MBA from Barry University in Miami, Florida.
Over the last 13 years, Alex has developed expertise in mobility policy through progressively senior roles within state government, federal government, and the private sector. After helping lead a congressional campaign to victory in 2010, Alex served as the Congressman's senior policy advisor to the Transportation & Infrastructure Committee where he formed coalitions, advocated for policy priorities, and crafted laws that were signed by two different presidents. In 2019, he received a presidential appointment as senior governmental affairs officer at the U.S. Department of Transportation. 
  While in the Office of the Secretary, he was the point of first contact for congressional officials and local governments on issues relating to transit and motor carriers. Later, he was asked to lead the intergovernmental affairs office as Acting Associate Administrator for the Federal Transit Administration (FTA), where he was recognized for Distinguished Service responding to the COVID-19 heath emergency by U.S. Secretary of Transportation Elaine L. Chao. 
In addition to regularly interfacing with governors, members of Congress, and committee staff to solve regulatory challenges, he developed the Accelerating Innovative Mobility (AIM) grant program and supported the deployment of billions of dollars in capital funding for transit projects across the nation through FTA's portfolio of competitive grant programs. He joined Keolis North America as corporate affairs director in 2021 and began as vice president of public policy for Beep in January 2023. Alex graduated from the University of Georgia with a BA in Speech Communications.
As VP of Sales, Chris brings more than 25 years of fleet management and transportation experience to lead the sales team in co-creating autonomous mobility solutions that provide equitable, safe, sustainable, scalable transportation solutions that allow people to connect with their communities. Prior to joining Beep, Chris worked with Penske Truck Leasing, Ryder, MHC Truck Leasing and most recently Local Motors where he led the deployment, sales and service teams for company's operations in North America, Europe and South Korea. In December of 2020, Chris finished his MBA from Southern New Hampshire University with a concentration in Environmental Compliance and Sustainability, which aligns with Beep's mission to shift mobility to shared, electric and autonomous platforms aimed at making transportation in communities safer, sustainable and accessible.
Board of Directors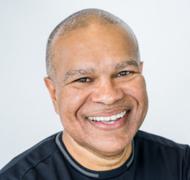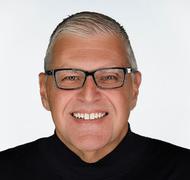 Rodney J. Rogers
Lead Board Director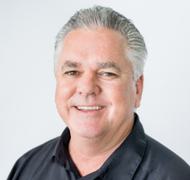 Joe Moye
CEO, Board Director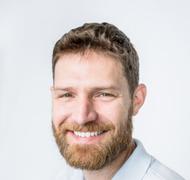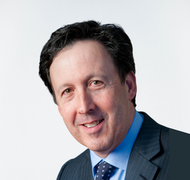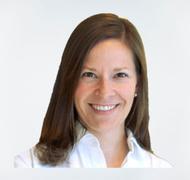 Jennifer Krusius
Director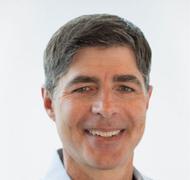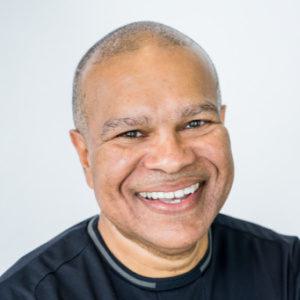 Kevin Reid
Chairman
Kevin Reid is a technology entrepreneur with more than 25 years of experience creating software enabled solutions that deliver efficiency, enable innovation, and drive superior financial results for enterprises worldwide. He is a founding partner of Blue Lagoon Companies, where he incubates, advises, and invests in progressive technology companies that are disrupting and redefining their industries.
Kevin's prior innovations have contributed to several successful venture capital exits, including two "unicorns," (startups that reach a $1 billion valuation). Kevin serves as a Board Director of Lemongrass Ltd., Syniti (BackOffice Associates, LLC), Everstream Analytics PTE Ltd. and Stella Financial Solutions Inc. He previously co-founded Virtustream, an enterprise-class cloud company, and served as a Board Director, CEO and CTO prior to the company's sale to EMC Corporation (NYSE: EMC). 
At Virtustream, he co-invented and led the implementation of the MicroVM, a common currency for expressing, provisioning, and optimizing shared infrastructure resources on which he jointly obtained five US patents. He also drove the creation of the industry's first trusted cloud platform with encryption down to the silicon layer - which is recognized by industry analysts as the most secure cloud computing platform for enterprise customers. In 2016 Dell Technologies (now NYSE: DELL) acquired EMC in the largest acquisition in the technology industry's history. Kevin served as a President within Dell Technologies and was appointed to the company's Global Strategy Leadership Council and its CTO Council. 
Prior to Virtustream, Kevin co-founded Greensmith Energy Management Systems, a US-based leader in intelligent energy storage technology and solutions. In his capacity as Chairman of the Board, he contributed to creating the company's industry leading energy management software system, GEMS, pioneering central control capabilities of distributed energy storage appliances—revolutionizing the power distribution network. Greensmith was acquired in 2017 by Wärtsilä Corporation (OMX: WRT1V). Before Greensmith, Kevin was co-founder and CTO of Adjoined, a U.S.-based management consulting, technology and outsourcing firm targeting the Global 2000 market, where he was responsible for sales and delivery of the firm's technology services. 
And then prior to Adjoined, Kevin served as CIO for Florida Crystals Corporation (FCC), a privately held company recognized as one of the largest sweetener companies in the world. Black Enterprise named him one of 2018's most powerful African American executives in corporate America, and he was the joint recipient of Intel Capital's Entrepreneur/Exit of the Year award in 2015. Aside from his professional work, Kevin is also an active philanthropist, co-founding The Blue Lagoon Foundation—which continuously raises awareness and passively sources funds for philanthropic programs (including an initiative to help children in his native Jamaica to further their educations and build brighter futures). He also serves as a Trustee for the United States Olympic and Paralympic Committee. 
Kevin graduated with an MBA from the University of Miami and holds a Bachelor of Science in Electrical Engineering from Florida International University.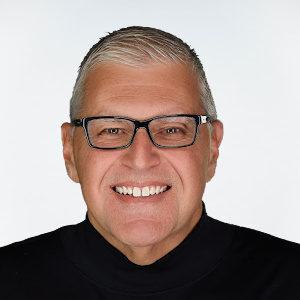 Rodney J. Rogers
Lead Board Director
Rodney Rogers is recognized as a successful serial entrepreneur and expert technologist with more than 30 years in the technology services industry—known for his leadership contributions in the realization of two back-to-back "unicorns" (startups that achieve billion-dollar valuations). 
Today, Rod operates as a founding partner of the Blue Lagoon Companies which develops, advises and invests in disruptive technology start-ups and next-generation technology companies. He serves as Chairman of the Board for UnitedLex, Inc. and Lemongrass Ltd., and as a Board Director of Revenue Analytics, Inc. and Agrematch Ltd. He also served on the Board of New Signature, Inc. prior to its sale to Cognizant in 2020. 
Previously, Rod served as Chairman, CEO and co-founder of Virtustream, the enterprise-class cloud company trusted by organizations worldwide to run their mission-critical applications—until its acquisition by EMC Corporation, which marked one of the largest private technology start-up exits in 2015. After the EMC acquisition, Virtustream became one of EMC's four Federation operating companies with Rod as CEO reporting directly to the CEO of EMC. In 2016, Dell Technologies acquired EMC in the largest acquisition in the technology industry's history. Rod then led Virtustream through its second successful post-merger integration in as many years, and ultimately on to become one of Dell Technologies' seven ingredient brands. From 2016 until the time he retired in 2018, Rod served as the President of the Virtustream business, a member of both the Dell EMC Infrastructure Solutions Group and Dell Services & Digital executive leadership teams, and as a member of the Dell Technologies extended leadership team. 
Prior to Virtustream, Rod was co-founder, Chairman and CEO of Adjoined. From its inception in 2000 through its acquisition by Kanbay (NASDQ: KBAY) in 2006, Adjoined was known as one of the fastest-growing US-based IT services companies in the industry. After the acquisition in 2006, Rod went on to become COO and SEC Section-16 Officer of Kanbay, a global IT Services firm, reporting directly to the CEO. In 2007, Kanbay was acquired by Capgemini SE (CAP: EN Paris). After the acquisition, Rod became Managing Director of Capgemini's East US Business and served on Capgemini's US Country Managing Board until he retired from Capgemini in 2008. 
Rod is a three-time E&Y Entrepreneur of the Year Finalist, an American Business Awards CEO winner, and was jointly recognized as Intel Capital's Entrepreneur/Exit of the Year in 2015. Rod is also an angel investor and advisor to a variety of technology startups and the co-founder and director of The Blue Lagoon Foundation, a non-profit charitable giving organization. 
Rod holds a Bachelor of Science degree in Industrial & Systems Engineering from the University of Florida and is the establisher of the Rodney & Judith Rogers Entrepreneurial Excellence Endowment for the Warrington School of Business at the University of Florida. He also serves as an Advisor to the University of Florida's Innovative Ventures Fund. In 2020, Rod was awarded the University of Florida's prestigious Distinguished Alumnus Award in recognition of his "achievements, demonstrated service, and exceptional leadership.
Joe has more than 30 years of proven experience and success as a business executive, board member and entrepreneur across the technology industry, serving both the private and public sectors. Before joining Beep, Joe served as President of the Software Division and General Manager of the Public Sector Business Unit for Virtustream, a leading enterprise cloud services and software company. He was a member of the executive team which successfully integrated the business, post-acquisition, into Dell Technologies.
Prior to that, Joe served as President of Blackbaud's (BLKB) Enterprise Software Group where he led the transformation of the group's migration to a highly successful SAAS platform and business model. Joe also previously held the position of CEO for Capgemini's U.S. Public Sector Company, where he led multiple strategic transformation programs for the Departments of Transportation, Defense, Homeland Security and Agriculture.
He originally founded Gazelle Consulting, a branded leader of strategic services in data modeling, data enrichment and analytics for the financial services industry. This business was acquired by Adjoined Consulting and ultimately by Capgemini in 2006. Joe holds a Bachelor of Science degree in Business Administration from Florida State University.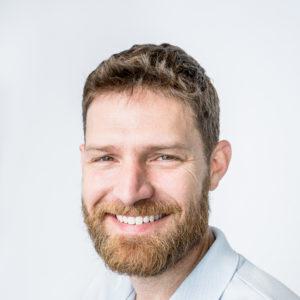 Nick Beucher
Director
Nick Beucher oversees all company operations as President of Tavistock Development Company, including management of Tavistock's flagship project: Lake Nona, a 17-square-mile, master-designed community in Orlando, Florida, ranked among the top-selling communities in America. Nick is also responsible for building strategic partnerships that support and advance Tavistock Development Company's growing portfolio of projects.
Beucher initially joined Tavistock in 2010 as an Asset Manager tasked with acquisitions and corporate restructuring. During his tenure, he spearheaded Lake Nona's multifamily residential strategy and was instrumental in opening the WaterMark, Ariel, LandonHouse, and Pixon apartment communities.Beucher also oversees additional assets within the international Tavistock Group portfolio, including The St. Regis Atlanta. He sits on the boards of Boxer Capital, Nexus Luxury Collection, and 25 Capital Partners. 
An Orlando native, Beucher is an alumnus of the University of Central Florida where he earned his undergraduate, Master in Sports Business Management and Master of Business Administration degrees.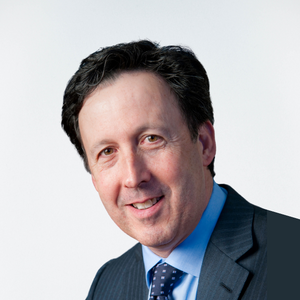 Mark Joseph
Director
Mark Joseph, with over 30 years of leadership experience in operating public and private transportation, is the former CEO of Transdev North America (TDNA), from 2006-2017, becoming the Global Chief Commercial Officer for Transdev Group, and member of the Global Executive Committee. Under Mark's leadership, TDNA increased their revenues from $50 million/ year to $1.5 billion (2001-2017), serving 200 locations with 20,000 thousand employees. 
Mark is the Founder and CEO of Mobitas Advisors, LLC and is a mobility/energy tech expert, investor/advisor, serves on a number of boards. He is a Venture Partner in NextGear Ventures and DRIVE - the leading Mobility Innovation Hub in Israel ( Honda, Volvo, Goodyear, Hertz, Cox, and others ), as well as a Managing Partner in Chakra Growth Capital LLC, and is a Senior Advisor to Improved Corporate Finance &Drake Star Investment Banks, as well as an Advisor to Prime Movers Fund ($500 mill ) and others (Optibus, Ottopia, Rubicon Global, and others). He currently serves on the boards of First Transit (EQT-1.5Bill), Ruppert Landscape, SAFE (Securing America's Future Energy), University of Maryland Medical Center, Biliti Electric, and others.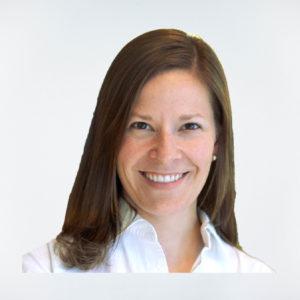 Jennifer Krusius
Director
Jennifer Krusius is a venture partner at ABS Capital where she focuses on technology enabled businesses. In this capacity, she leads the exploration and build out of new investment theses, negotiates investments, and advises venture and growth stage companies. Prior to ABS, Jennifer worked at Columbia Capital, where she co-founded Vivacity Networks, a connected infrastructure company. 
Before Columbia Capital, she was the General Manager of Uber Technologies' business in Pennsylvania. At Uber, she led business operations, scaling the business to 100% of the state, and oversaw product launches, marketing, business development, and the passing of statewide legislation. Earlier in her career, Jennifer was a growth equity investor at IFC Asset Management Company and Emerging Capital Partners, working with growing companies in the media, telecom, infrastructure, mining, and financial institutions sectors, focusing primarily on companies and investments in Africa and South America. 
Jennifer received her Bachelor of Science degree in Applied Economics and Management from Cornell University and her MBA from Harvard Business School. She is on the board at Vivacity Infrastructure Group and advises startups in the autonomous vehicle, technology and infrastructure spaces.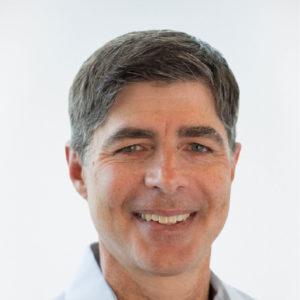 Mark Rostick
Director
Mark Rostick is a Vice President & Senior Managing Director located in Raleigh, NC. He is a voting member of Intel Capital's investment committee. He joined Intel Capital in 1999.
Mark also co-manages Intel Capital's Cloud domain investment activities and portfolio. He has deep investment experience in cloud applications, infrastructure hardware and software as well as AI/ML. As a member of Intel Capital's Investment Committee, he is responsible for approving investments proposed by Intel Capital investors, as well as managing the group's personnel and operations.
Mark currently serves as a director or observer on the boards of Beep, Cherre, Hypersonix, Immuta, Lilt, MinIO, Opaque Systems, Tetrate, and Verta.
Prior to Intel, Mark worked as a practicing attorney and in banking.
Advisory Board
Beep's Advisory Board includes distinguished transportation and public sector industry leaders whose focus is to help shape the strategy and go-to-market priorities of Beep.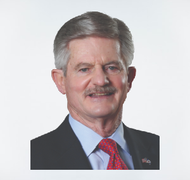 Jim Nicholson
Chairman, former Secretary of Veterans Affairs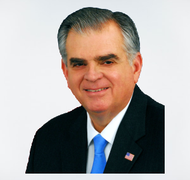 Ray LaHood
former Secretary, Department of Transportation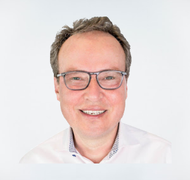 Hinrich Woebcken
former CEO, VW of North America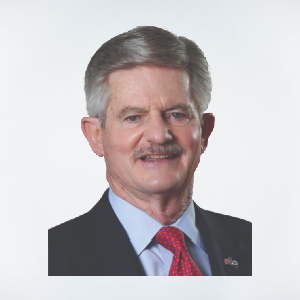 Jim Nicholson
Chairman, former Secretary of Veterans Affairs
As Senior Counsel at Brownstein Hyatt Farber Schreck, ​Jim Nicholson's practice includes counseling clients in public policy, veterans affairs, information technology, health care and international relations. Jim served as Secretary of the Department of Veterans Affairs from 2005 to 2007. Prior to his tenure at the VA, he served as U.S. Ambassador to the Holy See. During his tenure Pope John Paul II knighted him for his leadership on human rights issues in Europe. He was the chairman of the Federal Interagency Council on Homelessness. Jim was a director of New Community Development Corporation and Commissioner of the Defense Advisory Committee on Women in the Services (DACOWITS), both Presidential appointments.
Jim has led an active political life, which includes serving as chairman of the Republican National Committee from 1997-2001. He has worked on a number of political campaigns at every level, from county commissioner to U.S. President. As Chairman of the Republican National Committee, Jim set records for fundraising, and in 2000 presided over winning the Presidency and majorities in the U.S. Senate, the U.S. House, state governors and state legislatures. In 1978, he established Nicholson Enterprises, Inc., which became a nationally recognized land development and home building company. He has been inducted into the National Housing Hall of Fame. Jim served as a commissioner on the Colorado Air Quality Control Commission. He was a director of St. Mary Land and Exploration Company, a director of Blue Cross and Blue Shield of Colorado, Inc., and chairman of the board of the Volunteers of America of Colorado. He serves as director of the Horatio Alger Association of Distinguished Americans, Inc.; The Daniels Fund; Federated Funds; New Day USA; and is a fellow of the U.S. Chamber of Commerce.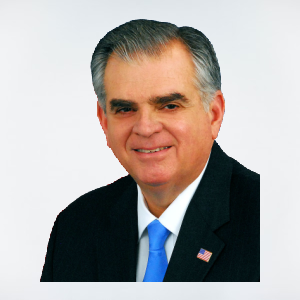 Ray LaHood
former Secretary, Department of Transportation
Ray LaHood has extensive experience on major national policy issues, with more than 36 years in public administration. He served as the 16th Department of Transportation Secretary from 2009 to 2013 and quickly became known as a fair leader and skilled conciliator in a highly volatile environment. Ray's tenure marked landmark efforts to improve safety in every mode of transportation, from aviation and rail to pipelines and automobiles.
Under his leadership, improvements to America's infrastructure included building or replacing 350,000 miles of highway, repairing 20,000 bridges and renewing or constructing 6,000 miles of rail track. He also achieved more stringent fuel efficiency requirements from automakers, took steps to address airline pilot fatigue and turned the problem of distracted driving into a national concern. 
Before heading the US Department of Transportation, Ray served from 1995 to 2009 in the US House of Representatives on behalf of the 18th District of Illinois and also served on various House committees, among them the powerful House Appropriations Committee and the House Intelligence Committee.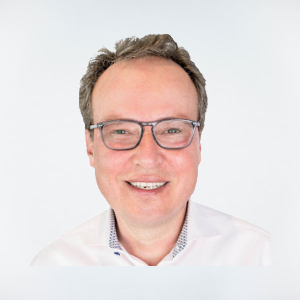 Hinrich Woebcken
former CEO, VW of North America
Hinrich J. Woebcken is a Washington, D.C. based global automotive and manufacturing CEO and board member by leading and operating OEM's and Tier 1 Suppliers. He is now Partner with the investment firm Blue Lagoon Capital and is Senior Advisor to private equity, Apollo Global Management. He sits on boards in various Automotive and Tech related startup companies and most recently, he was President and CEO of Volkswagen Group of America Inc. which included a family of worldwide brands: Volkswagen, Audi, Bentley, Bugatti, Lamborghini, Electrify America, as well as VW Credit, Inc. in the United States. 
He served as CEO for Volkswagen across the North American Region (USA, Mexico and Canada), overseeing all activities and was credited for successfully leading through a substantial brand and corporate crisis caused by the emission scandal and was regaining trust with all stakeholders. 
Prior to joining Volkswagen AG, he spent 30 years in the Automotive, Truck and Manufacturing industry. Hinrich additionally spent nearly 10 years with the BMW Group where he held senior leadership positions, including Global Procurement and Driving Dynamics on Senior Vice President level.
Contact Us
Bring Beep To Your Community
If you want to provide safe, convenient, eco-friendly mobility services in your area, reach out to Beep. We will help you assess the benefits and impact you can realize for your town, city, business or campus.