Orlando, Fla.
Creative Village SWAN
Beep, the City of Orlando and Central Florida Regional Transportation Authority (LYNX) partnered to deliver the city's first autonomous shuttle pilot in an urban environment.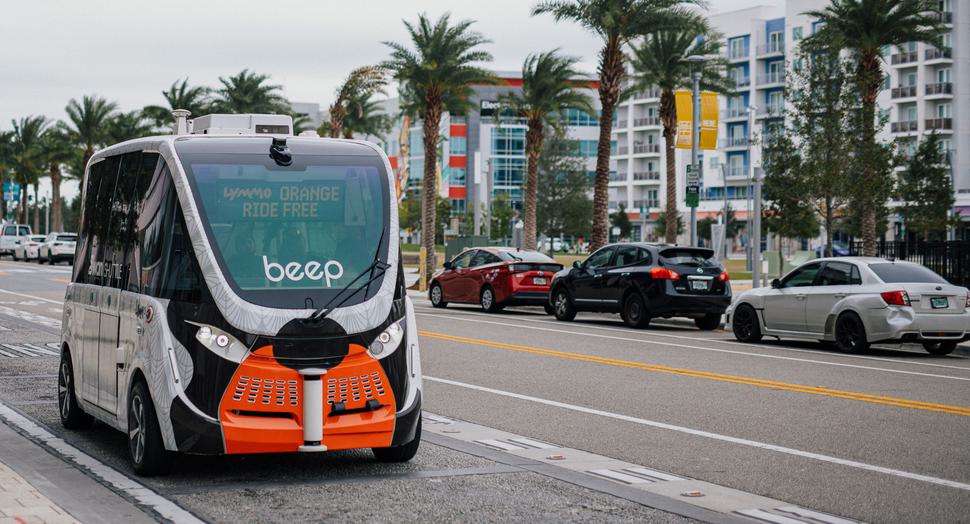 The SWAN Shuttle program helps advance Orlando's Future-Ready efforts and furthers the city's goals of having a connected community by investing in state-of-the-art technology and offering sustainable transit solutions that are safe, efficient and environmentally friendly.
The autonomous pilot, called SWAN Shuttle (Shuttling With Autonomous Navigation), will provide the city and LYNX data and learnings to guide the city's transportation strategy on how shared, electric and autonomous vehicles can enhance accessibility, improve the quality of life for residents and ensure the city remains future-ready and sustainable.
Creative Village
The one-mile route has five stops connecting LYNX Central Station and SunRail to UCF/Valencia Downtown, Luminary Green Park, Electronic Arts (EA), and Parramore and Creative Village residents and businesses. The shuttles operate in the existing bus lane dedicated to the LYMMO Orange line in the early afternoon and evening from 10:00am to 2:00pm and 6:30pm to 10:30pm.
For more information on this service, visit LYNX
Contact Us
Bring Beep To Your Community
If you want to provide safe, convenient, eco-friendly mobility services in your area, reach out to Beep. We will help you assess the benefits and impact you can realize for your town, city, business or campus.