Cary, N.C.
Bond Park
NCDOT and Beep will test autonomous shuttle technology in two project locations in the state. These projects will enhance NCDOT's understanding of shared autonomous mobility in practice and evolve the CASSI program as technology continues to advance.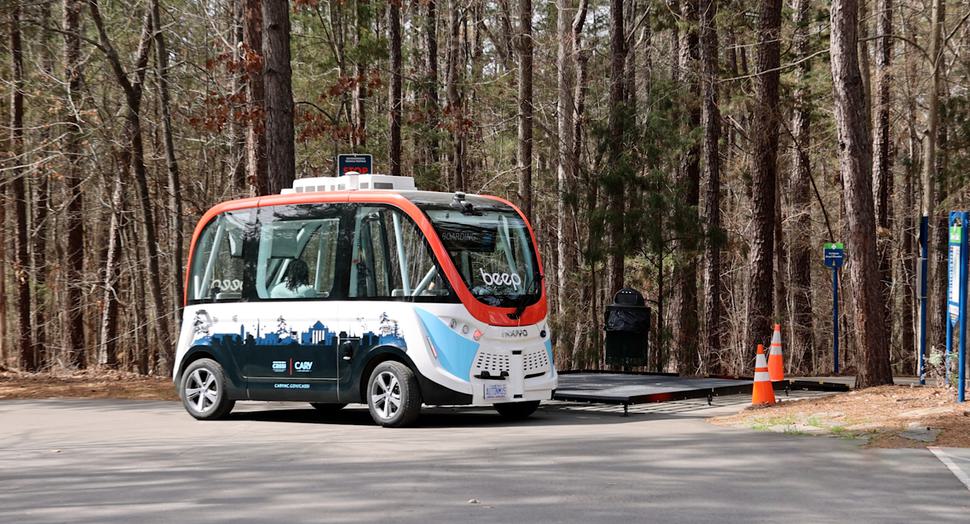 NCDOT and Beep are working in partnership to explore applicable use cases for shared, electric, and autonomous shuttles for communities in North Carolina. The partnership will enable NCDOT to expand its understanding of autonomous technology with the CASSI program and further Beep's safe testing of autonomous shuttles in real-world environments.
The first pilot project will operate in  Cary, North Carolina's  Fred G. Bond Metro Park, one of the largest municipal parks in Wake County. The four-stop, two-mile route provides an innovative and environmentally friendly mobility solution for residents and visitors to easily access the 310-acre park at their leisure.
Contact Us
Bring Beep To Your Community
If you want to provide safe, convenient, eco-friendly mobility services in your area, reach out to Beep. We will help you assess the benefits and impact you can realize for your town, city, business or campus.