Miami, Fla.
Zoo Miami
Beep created an autonomous shuttle route for Miami Dade DTPW within Zoo Miami through a funding opportunity with the Knight Foundation Autonomous Vehicle Grant Initiative. The automated vehicle shuttle pilot allowed DTPW the ability to explore alternative mobility solutions to inform Miami-Dade County's future approach to autonomous vehicles.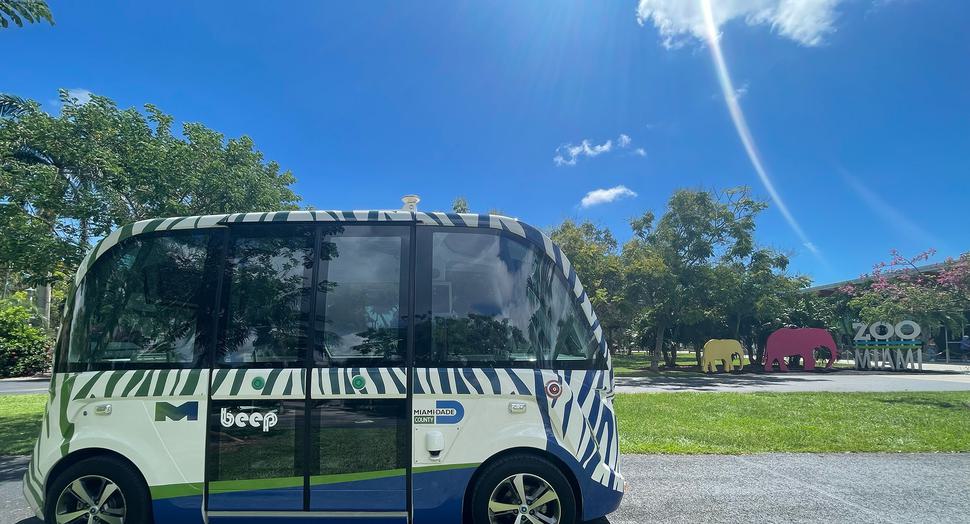 The Miami Dade County Department of Transportation and Public Works (DTPW) explored how emerging transportation technologies such as autonomous vehicles align with the County's mission of connecting people to places with high-quality, safe, reliable, clean, and efficient mass transit that meets the travel needs of the County's growing population. 
Due to its diverse visitor population with more than one million visitors in 2021, Zoo Miami was an ideal site for Miami Dade DTPW's AV shuttle pilot to gather information intended to advance DTPW long-term goals and plans. The project consisted of two different routes, a weekday and weekend route, through the Zoo Miami parking lot to provide closer access to the front gate for visitors
Contact Us
Bring Beep To Your Community
If you want to provide safe, convenient, eco-friendly mobility services in your area, reach out to Beep. We will help you assess the benefits and impact you can realize for your town, city, business or campus.