Press Release
Beep and Moovit Deliver Ride-Hailing Feature for Autonomous Shuttles
Partners
Technology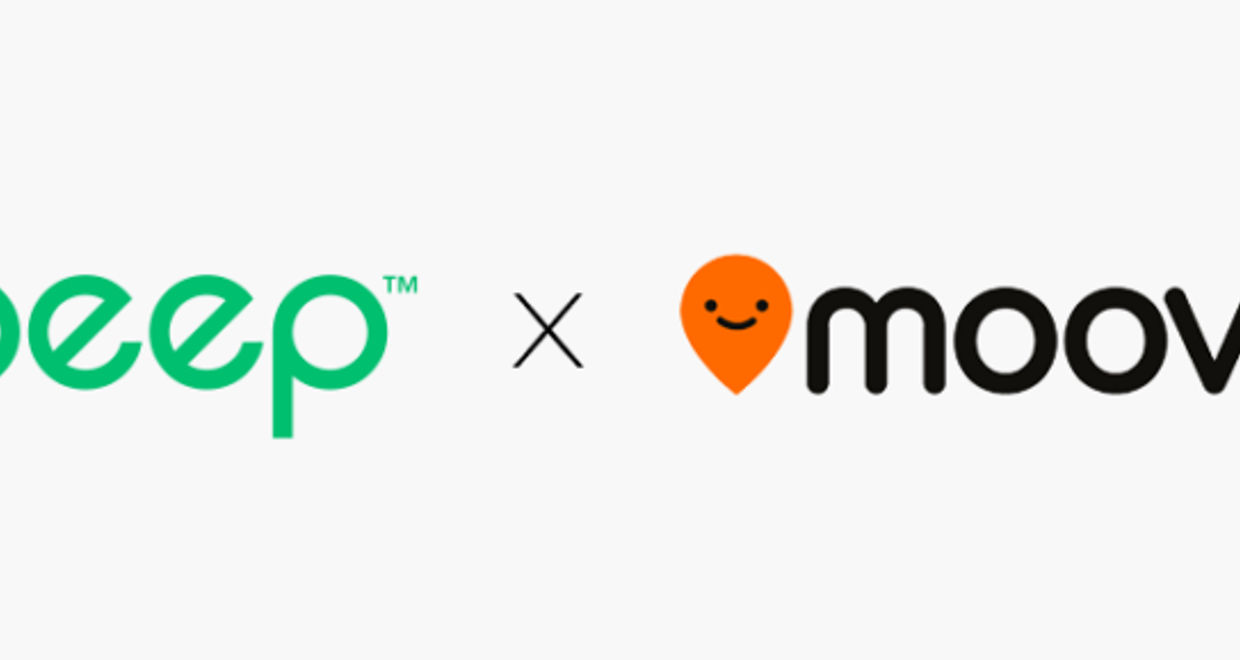 LAKE NONA, Fla. May 10, 2022 — Beep, a provider of multi-passenger, electric, autonomous mobility solutions, and Moovit, an Intel company and leading Mobility as a Service (MaaS) solutions provider, announced a partnership to advance Beep's autonomous offerings for riders with Moovit's capabilities that allow passengers to hail an autonomous shuttle within Beep's autonomous mobility networks. The collaboration will provide customers with an even more predictable, safer, and sustainable form of alternative mobility with the Moovit On-Demand capabilities.
The Moovit app will be available to riders in Lake Nona, a 17-square mile master-planned community and advanced district in the City of Orlando, providing a more efficient mobility journey, including shortened wait times, and greater insight into their AV ride and beyond. Since September 2019, Beep has safely carried more than 50,000 passengers in Lake Nona, the largest and longest-running autonomous shuttle network at one location in the United States, connecting residential, commercial, retail, recreational, and medical services.
"Lake Nona is a great example of a smart and connected community that is achieving innovative mobility initiatives with the right partners. The combination of Moovit's consumer interface and on-demand solution, coupled with Beep's AV fleet, is a powerful one. It has the potential to expand ever more into Lake Nona and other cities in the U.S. to solve first and last-mile challenges," said Uli Gal-Oz, Moovit Vice President of Business Development.
Beep will implement Moovit's ride-hailing capabilities in additional project areas across the country including Tradition, a master-planned community by Mattamy Homes in Port Saint Lucie, Florida, and additional services areas with multiple routes.
"Moovit's ride-hailing capabilities combined with Beep's first and last-mile autonomous service will empower riders to more conveniently access key destinations in the communities we serve. This partnership will allow Beep to present a more responsive service to our passengers, further expanding access to our shuttle service to all passengers," said Clayton Tino, Beep Chief Technology Officer.
Moovit Features for Riders
Efficient Routes: Once a user launches the app and provides their destination, Moovit will display the most convenient travel options, including Beep's routes and additional multimodal journeys
Ride-Hailing: Users simply select Beep and follow the prompts to reserve a seat and hail an autonomous shuttle on one of Beep's routes
Shuttle Stop Navigation: Once the ride is booked, users are guided to a Beep pickup location within a short walking distance 
Real-Time Tracking:

Before the trip, riders can track the approaching Beep shuttle in real-time and view its estimated arrival time
During the trip, users can view the route on the map, as well as the estimated time to drop-off
In February 2022, Beep announced a collaboration with BENTELER EV Systems and Mobileye, Moovit's sister company, to develop and deploy automotive-grade, fully electric, autonomous vehicles in public and private communities across North America in 2024.
Contact Us
Bring Beep To Your Community
If you want to provide safe, convenient, eco-friendly mobility services in your area, reach out to Beep. We will help you assess the benefits and impact you can realize for your town, city, business or campus.